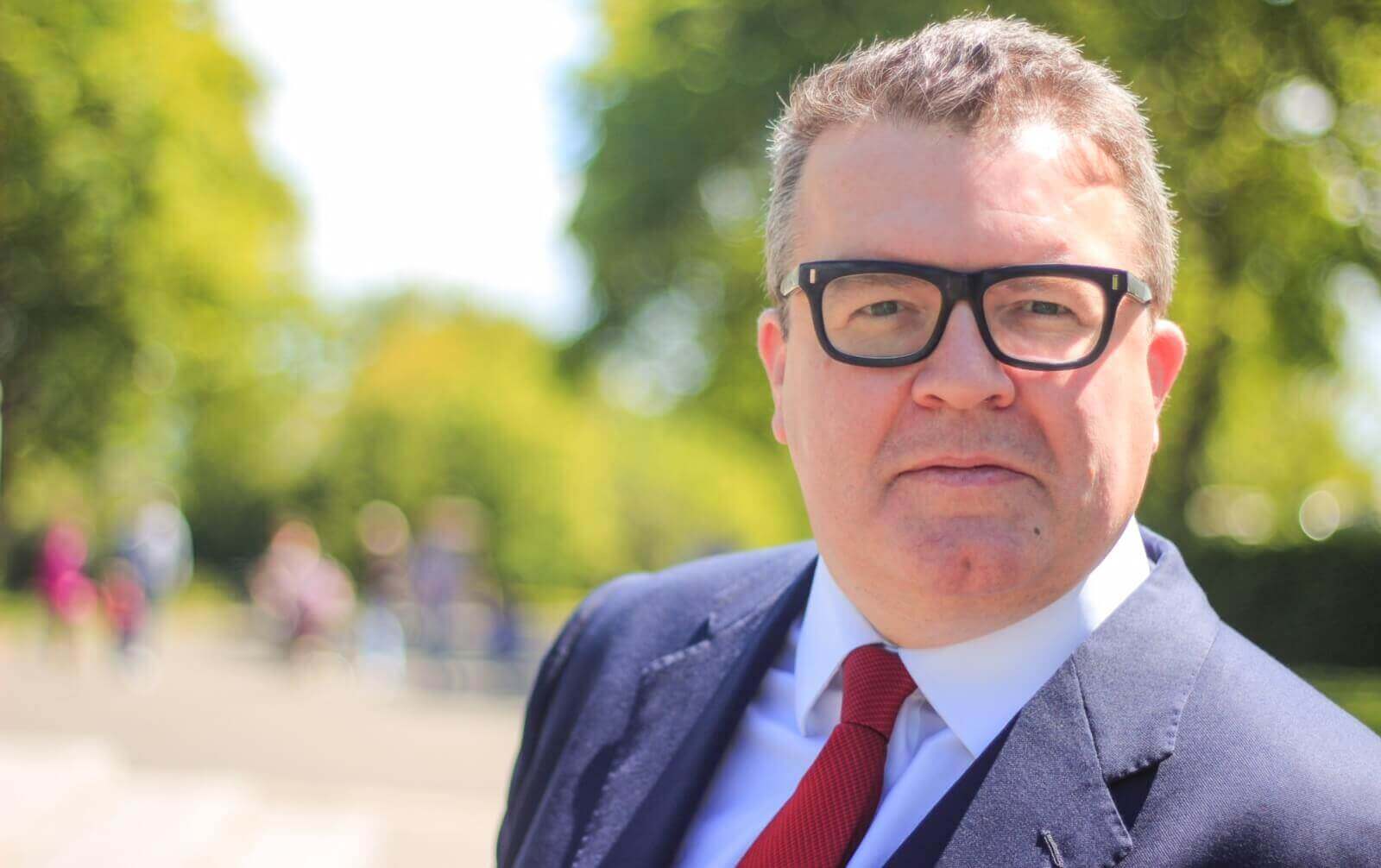 It was a big week this week. The Future of Work commission held its first public evidence session in Westminster. I know we're looking towards the future, and that future obviously includes technological advances that will allow people to connect remotely from all over the world. But at the moment, there's still something special about getting people together in the same room, to talk in depth about the issues we want to consider. So I was excited about this.
Our theme for this first session was 'New Models of Work', and we were honoured to welcome three expert witnesses; Frances O'Grady, the General Secretary of the TUC, Neil Carberry, Director of Skills at the CBI, and Lynda Gratton, Professor of Management Practice at the London Business School and Leader of the Future of Work Consortium. 
Lynda was our first witness.
Lynda spoke eloquently about the massive transformational state that we're in, pointing out the huge gaps in research that there are in this area. She also made the interesting point that we need to think much more positively about the impact of technology on work. We know a lot about the negatives, about job destruction – her point was we need to look more at how technology can augment people's work. 
Her other main point was to do with skills. The rapid pace of change means life-long learning is going to be central to any new or transformed model of organisation. But who is going to be responsible for that?
She told us that in answering that question, we would need to look at partnerships between the state, academia, business and other interested parties. She highlighted models abroad we can learn from - like Singapore, where businesses commit much more to training their staff, but also ask for more commitment in return. Or Germany, where they've really got the apprenticeship system right. Lynda told us how she personally was in favour of some sort of requirement being made on business to re-invest profits into upskilling their workforce.
Finally, she warned us against generational stereotyping, pointing out in particular that the image of the Millenial as a character that embraced flexibility and didn't want to be tied down was based on very flimsy evidence indeed!
Our next witness was Neil Carberry.
Neil's main point was that  business should indeed be encouraged to focus on the Future of Work – i.e. to concentrate on long term strategy over fads, as this was in firms own best interests and many firms were already leading the way.
He stressed the importance of good employment relations in transformation and employee engagement, and agreed that there was a need for more collaborative thinking between firms. Like Lynda, he said there was a case for ensuring a 'value balance' between business and employees/consumers – mutuality of obligation is important in employment.
He too thought there may well be a case for hard as well as soft incentives on business. He pointed to the CBI's support for the National Minimum Wage and automatic enrolment as part of this. The same applies to investment in new workforce skills too – but hard incentives like the apprenticeship levy need to be skills development tools, not a tax that doesn't address the problem. And, as may be expected from a director of skills, he recommended focusing on finding a better range of pathways for young people 14-21 - to prepare our children for their future of work.
Francis O'Grady was our final witness.  
She started by pointing out this challenge was different to that of the 80s, when we faced mass unemployment. She said that these days we're facing the challenge of under or insecure employment. Frances thought the big question as the moment is more how to make work better, more satisfying, and how to increase pay.
Frances made the crucial point that the forces changing our workplace are not beyond our control. That there are choices to be made, here. She told us that we need to put  the need for good, skilled, highly paid jobs at the heart of this debate, and ask how we can manage the transition and genuinely share the benefits of the new technologies. And like Lynda, she made the point that there are great positives here, that technology can be really liberating, for people and unions too!
Her final point was that the defining context for this debate is the long wage squeeze. Low wages are acting as a disincentive to invest in people and technology, and predictions are that this will only get worse. 
Like other witnesses, she recommended that we look at corporate governance, proposals for reform to shift the focus onto the long term success of a company, rather than short term profits. She made the practical point that this needs to stop being an aspiration, we need to make sure it happens in practice.
It was an absolutely fascinating session. I look forward to working with the TUC, CBI and London Business School in 2017, and to the Future of Work Commission's next session on January 17th - a workshop at the Centre for Sustainable Work and Employment Futures. I'll keep you posted. 
Do you like this post?